Bridging the gap between medical experts and veterans
Vet Resource Group
About The Team
The founder of Vet Resource Group was privileged to work for a prominent, ethical, attorney who assists veterans in obtaining disability benefits from the U.S. Department of Veterans Affairs.  He worked with this law firm for years and fell in love with helping veterans change their lives for the better.  He also had the unique and rare experience of being trained, from the ground up, by this successful attorney who had intimate knowledge of the VA and their practices.  This attorney was a former adjudicator (rater) with the U.S. Department of Veterans Affairs. An adjudicator (rater) is a trained VA employee who goes through rigorous training and testing with the VA.  Working for the VA, they review and approve, or deny, VA disability claims, using the guidelines and regulations enacted by the Department of Veteran Affairs.  Being comprehensively trained by this attorney in the requirements of the VA, and how they make their decisions, gives us the ability to provide all our clients with an extremely beneficial vantage point.  Our whole team has been trained to view disability claims through the eyes of a VA adjudicator, giving Vet Resource Group a distinct advantage when it comes to helping veterans. 
While working for the disability law firm, one thing became rather clear; there was a major need for medical experts well-versed in the VA disability documentation standards to provide non-biased and affordable medical opinions for Veterans.  Vet Resource Group was established and developed to bridge this gap between medical experts and veterans everywhere.
Vet Resource Group exclusively assists veterans with their disability claims providing medical opinions, exams, CFile reviews, resources and consulting services.  Our network of licensed physicians is familiar with the verbiage, statements, medical evidence and reasoning required to maximize veteran claim success.  Our whole team, comprised of former service members, former VA adjudicators, licensed physicians, consultants, and experienced case managers, is dedicated and committed to providing the resources needed for veterans to be successful in their disability claims with the VA.
"Honor to the Soldier and Sailor everywhere, who bravely bears his country's cause. Honor also to the citizen who cares for his brother in the field, and serves, as he best can, the same cause"
Abraham Lincoln
Client's Love
Love From Clients
I am the principal attorney of a law firm exclusively representing Veterans on appeal for disability compensation. VRG provides us with competent medical opinions and examination reports. They understand how to properly review a Claims File and what records are relevant. Their rates are reasonable and they ensure the necessary verbiage is included in the opinions and medical reports.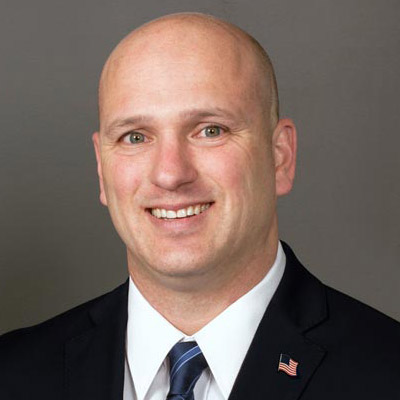 Casey W.